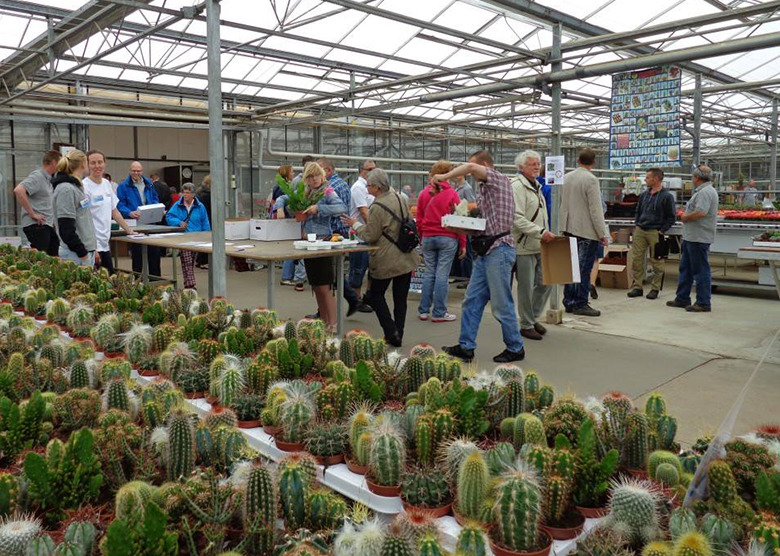 We keep an open day once a year
This is always the first Saturday of June.
You can then view and buy cacti and succulents from 9 am to 4 pm. This day you can also go for good cactus soil, manure and pots. A large part of the employees are present this day and they will do the work as they do on a normal working day.
In addition, a part of the company has been set up as a stock exchange.
This exhibition is organized by a number of departments of "Succulenta".
The lover of cacti and succulents can often buy very special plants for reasonable prices.
In the shed a space is set up where there is opportunity for a cup of coffee / tea / lemonade (free) and where a sandwich can be bought.
The rest of the year you can go to the garden centers and a number of flower shops for cacti and succulents as private individuals.